Hospitality
Our Hospitality Loyalty Management and software solutions help you integrate loyalty at the core of your retention and acquisition strategies. With customers cutting down on discretionary spend, relevant rewards and guest intuitive offers are the best way to encourage repeat and new business. Our solutions help you incentivise your customers, understand their behaviour and influence the way they spend with you to grow their lifetime value and optimise your marketing efficiency.
Added to this our ability to use features such as auto enroll, automated email and texting based on guest behaviour as well as web based points lookup makes Customer Connect hote loyalty the industry leader in Hospitality in Ireland.
We provide loyalty systems to manage restaurant loyalty, hotel loyalty, franchise loyalty and cafe loyalty. We can provide a fully managed service there by reducing costs and increasing the return on investment.
Clients Needs
We provide loyalty services to many of Irelands leading hotels and restaurants and have developed a particular understanding of the industry.
We have found that our clients in stand alone properties prefer to manage their own loyalty and therefore we have been able to provide them with a system that will report on the monetary benefits of their loyalty program as well as use intuitive guest behavioural marketing to send automatic emails and texts to guests based on their stay, spend and visit patterns.
Our restaurant clients have been thrilled with the instant offer issuance and reporting on financial income from offers made. This has been ideal for them to manage and speak to their customer base without having to reduce margin or increase costs.
"Hotels know that 80 percent of RevPAR (Revenue per Available Room) comes from 20 percent of their customers, and there is no better vehicle for building relationships with these customers than the loyalty program.
Hotels have made tremendous strides in leveraging program data to drive the on-property experience and increase communications and offer relevance. Consumers are flocking to these programs because the value for participation is apparent." Colloquy CensusTalk 2009
Hotel & Restaurant Groups
When dealing with hotel group loyalty and multi-outlet restaurant loyalty we are able to deal with multiple property management systems across a variety of different business styles with a strong return on investment. We can provide hotel groups with the systems required to build relationships with guests in every property that is normally only possible with individually owned hotels and restaurants.

Loyalty Services

We are able to provide a range of service levels for hospitality groups depending the individual requirements. So whether you are an independent restaurant or a hotel group or chain looking for hospitality loyalty.
Fully Managed Loyalty Services
Design of Your Loyalty Programme
a. Loyalty Target Markets
b. Loyalty Recruitment methods
c. Loyalty Budget Setting
d. Loyalty Rewards Setting
e. Loyalty Offers
f. Loyalty Privileges'
g. Loyalty Marketing Assets

Setting and Establishing Loyalty KPI's
a. Recruitment Targets
b. Return Rates
c. Participation Rates
d. Percentage share of Wallet
e. Lifetime value of a customer a Guest
f. Guest Attrition
g. Guest Profitability
h. Net promoter score

Launch of Programme
a. Staff Training
b. PR
c. Point of sale material
d. Recruitment monitoring
e. Data upload
f. Loyalty champions
g. Weekly and Monthly Review

Ongoing Practice and Procedures
a. Monitoring Processes Targets and KPI's
b. Reactive Campaigns
c. Recruitment promotions
d. Retention
e. Standards Of Procedure Manual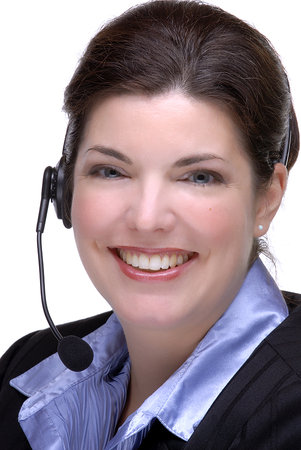 Customer Connect Loyalty UK, Scotland, England
Douglas Scott, Scotland, England
Finbarr Malone, Scotland, England
Irish Butchers Loyalty, Scotland, England
Irish Craft Butchers, Scotland, England
John Henderson Butcher, Scotland, England
Loyalty for butchers, Scotland, England
Loyalty for restaurant chains, Scotland, England
Meat Trade Shop of the year, Scotland, England
Paul Conway butchers, Scotland, England
Q guild butchers, Scotland, England
SFMTA, Scotland, England
SMS Loyalty marketing, Scotland, England
SMS Marketing, Scotland, England
Stewart Collins and son, Scotland, England
Trigger marketing for restaurants, Scotland, England
butchers loyalty software, Scotland, England
butchers loyalty, Scotland, England
customer connect butchers, Scotland, England
customer loyalty, Scotland, England
front desk loyalty software, Scotland, England
hospitality loyalty software, Scotland, England
hotel loyalty software, Scotland, England
hotel loyalty, Scotland, England
loyalty for corporate guests, Scotland, England
loyalty for food and beverage guests, Scotland, England
loyalty for hotel groups, Scotland, England
loyalty for my hotel, Scotland, England
loyalty for my restaurant, Scotland, England
loyalty software, Scotland, England
restaurant loyalty software, Scotland, England
restaurants loyalty, Scotland, England
scottish federation of butchers, Scotland, England
trigger marketing for hotels, Scotland, England