We use the latest technology to help butchers secure the future and maintain sales growth. We call It "Customer Farming".
What doesnt work For Butchers
1. Being The Cheapest
2. Selling On Price
3 Not Investing In Your Business
4. Working 20 Hours A Day
5. Not Having A System Of Customer Care and Relationship Building

What does work For Butchers
1. Telling a Better Story Through Quality, Service and Style
2. Building Live and Effective Customer Data
3 Using That Data To Build Better Relationships Through Personal And Effective Communications
4. Satisfying Your Customers Rational and Emotional Shopping Habits Through a Combination of Story and Incentive
5. Systemising All Of The Above So That It DOESNT CREATE MORE WORK FOR YOU!

USing customer connect you can build your customer relationships the easy way
Grow Sales
If you want to grow your butchers shop sales then we are the people to talk to. We have helped literally hundreds of butchers shop owners at this stage and we know what it takes to grow sales both in the UK and Ireland.
Grow Your Customer Base
With Customer Connect we help to build you a listening audience. To grow your business you need as large an audience as possible within your local area. We can help you gain that audience.
Boost Your Marketing
We know that butchers have enough to do on a daily basis. We understand that you need to be able to 'manage' your data base marketing. At Customer Connect we will grow your butchers shop sales by applying these tools to your business.
Tell Your Story
Shoppers need more than price to make their purchase decisions. With Customer Connect we will help you to tell your story and ensure that your customers believe in the 'value' you provide.


How to grow your business one customer at a time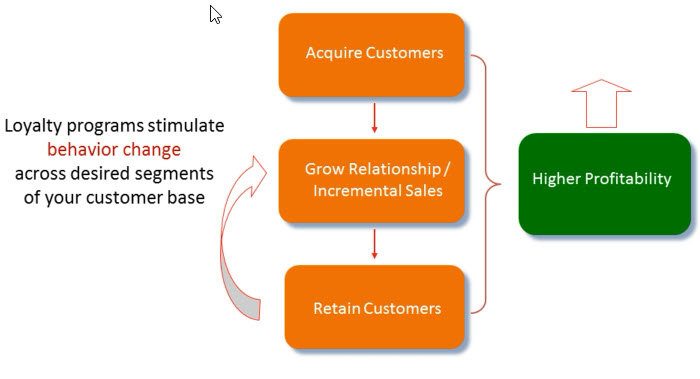 Over the last 10 years we have been working with butchers to grow sales and in that time we have learned what works and what doesn't work. Our system is called "Customer Farming" and is built around
Our clients report anything from 5% to 20% sales growth when they have a mature Customer Farming Programme in operation. Our job is to ensure that your program is managed effectively and that you get the return you need.
With our Butcher clients we sit down and work with them to design their activities for the coming 12 months. This means that you are not alone to do all of the work instead you have a partner for butchers loyalty that is there to manage your programme and ensure you get a solid return on investment.
We use tactics such as Dual Pricing, Threshold Selling, Motivating Promotions, Reward Stretchers texting and much much more to incentivise and excite your customers.
Registered Office: Arcovo Systems Ltd. T/A Customer Connect Loyalty, 3 Garrai Na Gcrann, Mornington, Co. Meath
Directors: Finbarr Malone, Marguerite Malone
Company Number 495314